We're on a mission to simplify the donation process to drive more support to meaningful causes
Hello! We are the Simply Donating co-founders, three siblings who grew up volunteering at various nonprofits to tackle health disparities, prevent childhood obesity, provide supplies and medical care to underserved communities, overcome hunger at a food bank, assist the homeless at a local shelter, and help fundraise for local charities that aid children in need.
Even though we cared about helping these causes, we didn't have a strong connection with the specific organizations.
So when we wanted to make donations, the process was more overwhelming than we anticipated. For hours we searched and scrolled through pages of different organizations. Which ones can we trust? Will my donations have an impact? We did find good charities – but there was still a barrier. We weren't drawn to any specific nonprofits. Then we had an idea: what if we could donate to the causes that we believe in, rather than an individual organization, because that was what we truly cared about. And we weren't the only ones who felt this way.
And when the Covid-19 Pandemic hit, we knew that we had to do something to drive more support to nonprofits.
That's why we created Simply Donating, a nonprofit where everyone can confidently support the causes they care about and simply make a difference.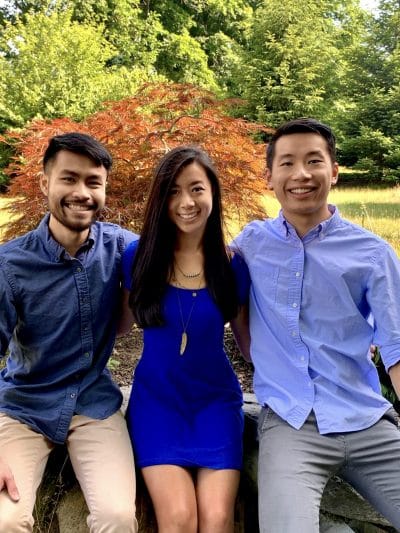 Jordan Lee, Executive Director | Christie Lee, Director of Marketing and Outreach | Jonathan Lee, Director of Finance
Our vision:
Inspire philanthropy through simple and engaging ways where you can make a difference by supporting your favorite causes.